Alabama
---
| Program Category | # of Grants per state | Sum of EDA $ |
| --- | --- | --- |
| Disaster Relief | 2 | $3,070,848 |
| Planning | 5 | $1,050,000 |
| Public Works | 4 | $6,794,557 |
| Technical Assistance | 1 | $118,000 |
| Grand Total | 12 | $11,033,405 |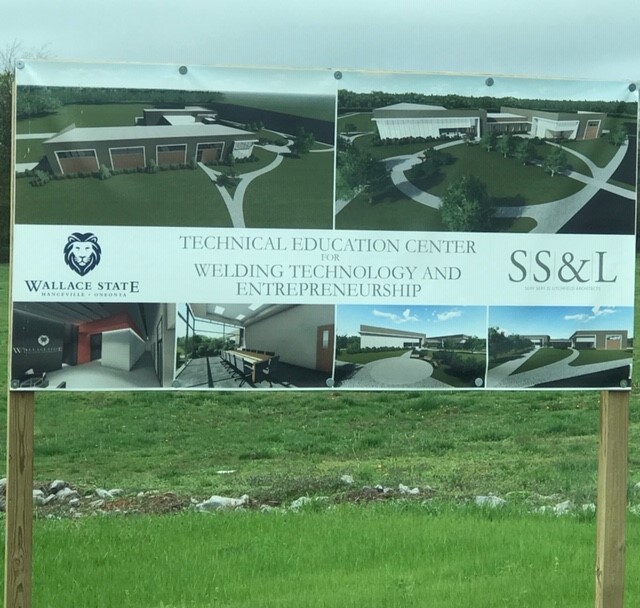 Founded in 1966, Wallace State Community College in Cullman County, Alabama, is the third largest community college in the state with approximately 6,000 students. The college offers a variety of associate's degrees in academic, health and technical programs.
Among its more successful technical offerings is the college's welding program, which places 100 percent of its students in permanent welding positions, many before they even graduate. Currently, the welding program is operating beyond its capacity with some classes being held outdoors to accommodate its growing enrollment. In addition, the region suffers from a lack of incubator space as well as outmigration from young entrepreneurial adults.
In FY 2018, EDA awarded $2 million in Public Works funds to help the college construct the Technical Education Center for Welding Technology and Entrepreneurship. The welding program will now be able to increase enrollment from 75 to 125 students and add a Computer Numerical Control and robotic automation training lab. In addition, the Center will have the capacity to serve up to 22 entrepreneurs while targeting high-growth businesses such as inventors, technology start-ups and small manufacturing companies. Sixty-eight new jobs are expected to be created as a result of this investment.