Arkansas
---
| Program Category | # of Grants per state | Sum of EDA $ |
| --- | --- | --- |
| Disaster Relief | 1 | $592,357 |
| Public Works | 4 | $3,329,964 |
| Technical Assistance | 3 | $327,800 |
| Grand Total | 8 | $4,250,121 |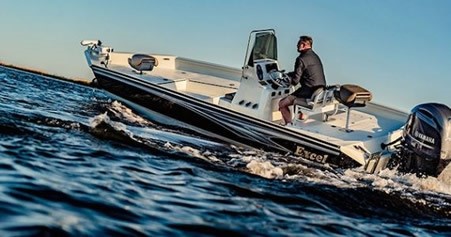 The development of a robust entrepreneurial environment is important to the success of Stone County, Arkansas. There are limited light manufacturing facilities located in the Stone County Industrial Park. They include Stone County Ironworks, Advanced Integrated Technologies, and Fiber Energy Products. Located across the highway from the industrial park is EZ Trac Trailers, a manufacturer of aluminum boat trailers since 2009. The company sells trailers to Excel Boat Company as well as to marinas and other boat companies.
In FY 2018, EDA awarded $1 million in Public Works funds to Stone County for the construction of a county-owned manufacturing building to be leased to the Excel Boat Company to help it become more efficient and expand to meet current demand.
Due to competitive salaries and benefits, Excel Boats serves as an important regional employer with employees from several local counties.
The company has committed to 50 new full-time year-round jobs and is providing $650,000 in private investment. The Excel Boat Company also purchases many of its supplies locally, boosting other businesses in the area. This new building and subsequent company expansion will provide a significant boost to the local economy in Stone County.