Florida
---
| Program Category | # of Grants per state | Sum of EDA $ |
| --- | --- | --- |
| Disaster Relief | 6 | $32,719,345 |
| Economic Adjustment Assistance | 9 | $1,896,304 |
| Planning | 3 | $630,000 |
| Public Works | 1 | $1,000,000 |
| Technical Assistance | 2 | $236,000 |
| Grand Total | 21 | $36,481,649 |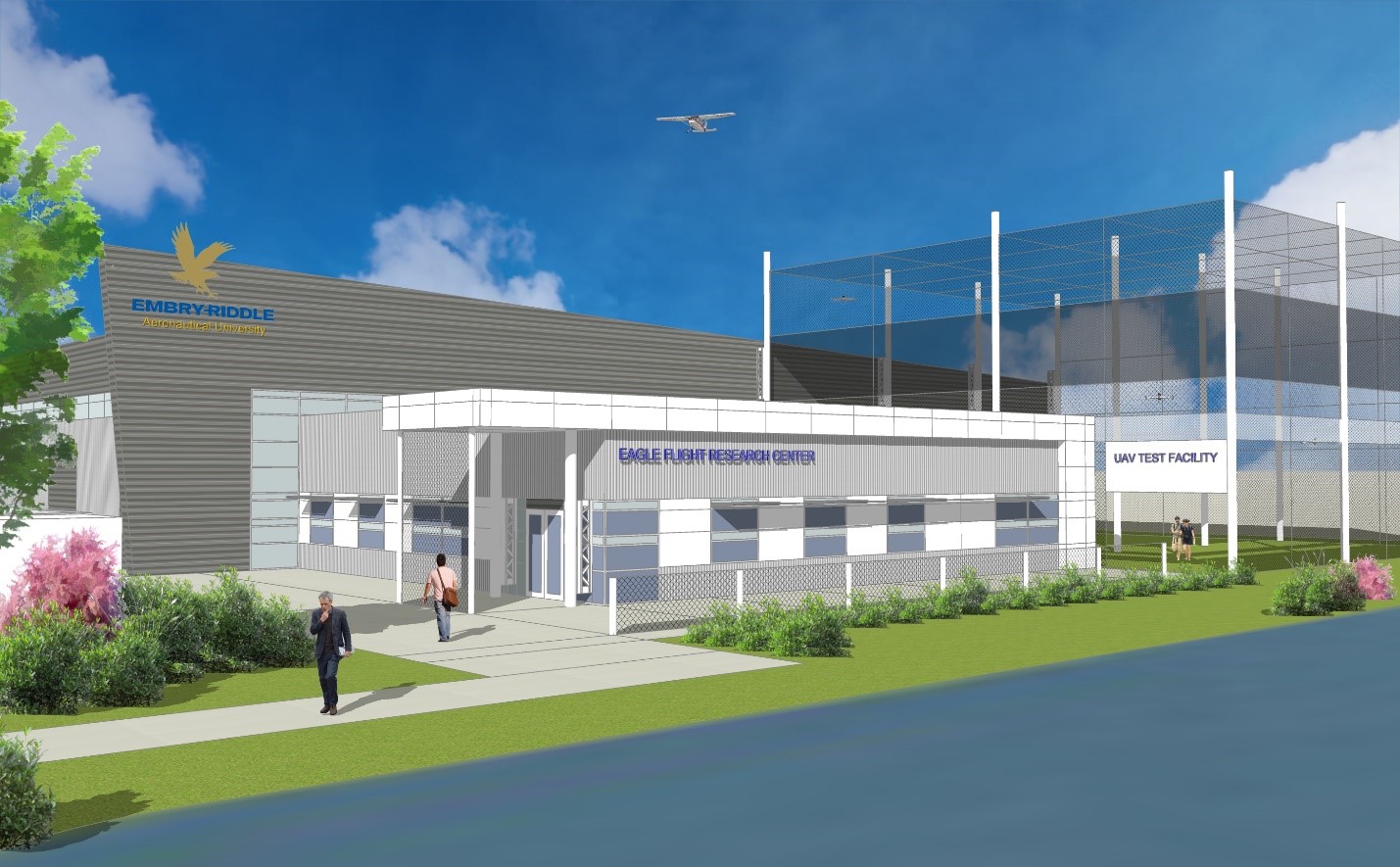 After a decade in operation, the Eagle Flight Research Center in Daytona Beach, Florida, Embry-Riddle Aeronautical University's aerospace research and development facility, was running out of physical space, limiting the research and development capabilities of the center. The University sought to construct a new research center/hangar to add capacity and respond effectively to industry demand by proving a state-of-the-art facility that would enable the Eagle Flight Research Center to conduct the latest in aviation research, testing, and engineering technology.
In FY 2018, EDA awarded $1 million in Public Works funds to the University, with assistance from the East Central Florida Regional Planning Council, to build a 20,000 square foot research facility with flexible lease space for industry at the Embry-Riddle Research Park with direct access to Daytona Beach International Airport.
With this investment, three high-tech aviation and engineering firms have committed to create a combined total of 387 new jobs and provide $1.64 million in private sector investment. Additionally, this project will enhance innovation in the region's aviation and aerospace industry clusters by supporting the development of Unmanned Aerial Vehicles (UAVs) and hybrid electrified-propulsion research.