Highlight: One Year After Hurricanes Irma and Maria, Long-Term Recovery Planning Activity Boosts Puerto Rico's Economic Development
One year after Hurricanes Irma and Maria ripped through Puerto Rico, much is still being done to rebuild and revitalize the communities that suffered from the storms. With more resources and unwavering commitment to helping rebuild after these natural disasters, EDA's focus on the area is as strong as ever.
EDA has contributed by making several recent FY18 Disaster Supplemental investments in Puerto Rico to support technical assistance, entrepreneurial programs, manufacturing, tourism, and research and development. These grants are project to save or create over 1200 jobs. Examples include: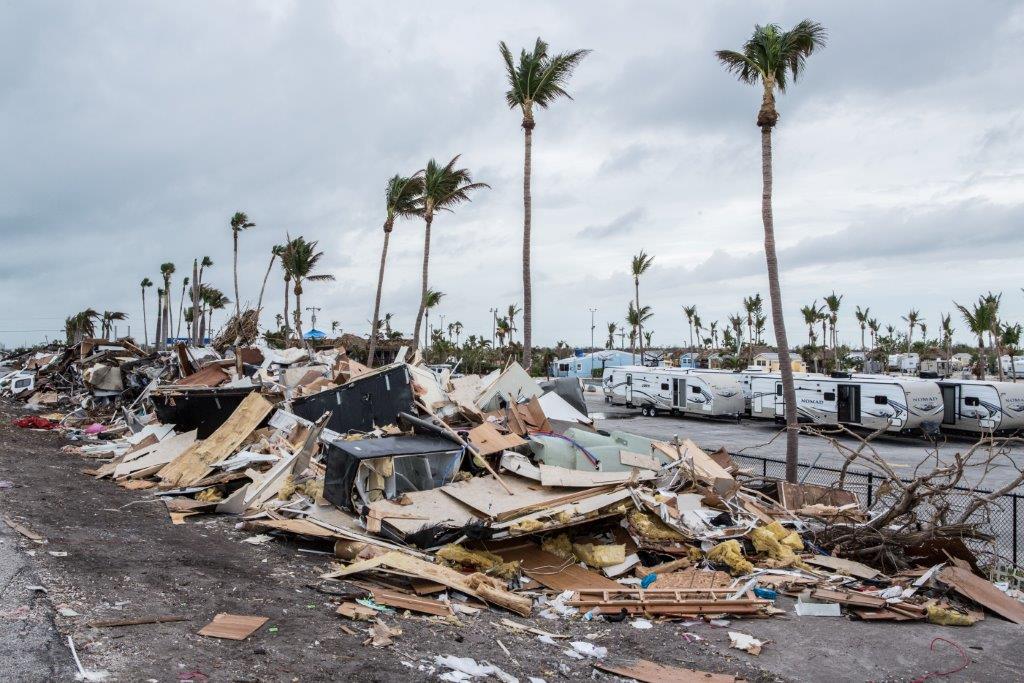 Debris in the wake of a hurricane
In response to recent grants made, Puerto Rico's Resident Commissioner Jenniffer González Colón said, "The economic crisis of more than a decade that Puerto Rico has undergone was undoubtedly exacerbated by the impact of two contiguous hurricanes, Irma and Maria. The private sector is the engine of our economy and these funds approved by Congress show, once again, the commitment of the federal government to the recovery of the island. These resources will provide the necessary tools to our entrepreneurial merchants to strengthen our economy and make it prosperous."
EDA is proud to continue successfully supporting disaster recovery and resiliency efforts. With the help of federal and local partners, we can effectively respond to catastrophic events and help communities become more resilient to future disasters.