Success Story: EDA's Investment in Choctaw Nation Supports Development of Drone Testing Program, Attracting New Business and Private Investment to the Area
The Choctaw Nation is a Native American territory and Indian Tribe represented in 11 counties in Oklahoma. Between 2014 and 2016, the Choctaw Nation and surrounding region was affected by three federally-declared natural disasters.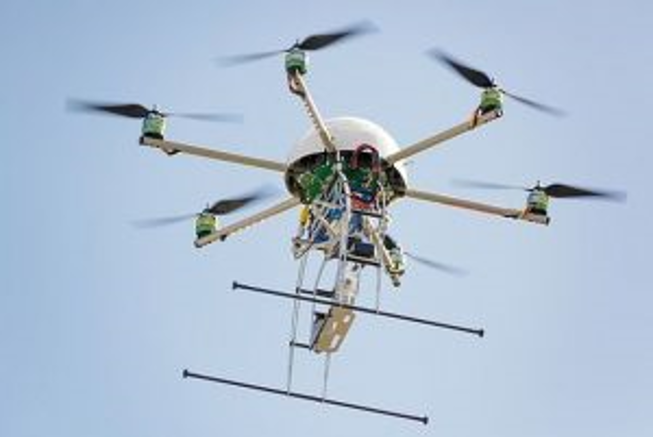 Choctaw Nation Drone Testing
In response, EDA invested $750,000 in Choctaw in 2016 to support the development and implementation of the Choctaw Nation Economic Development Initiative in Southeast Oklahoma. The Initiative conducted feasibility and analytical studies to gain vital knowledge to support the exploration of business development, industrial parks, ports, and other economic development activities to diversify and strengthen the regional economy.
One of the biggest successes of the grant's initiative to date is a portion of Choctaw Nation being designated in May by Transportation Secretary Elaine Chao as an area for the Unmanned Aircraft System Integration Pilot Program (UASIPP).
Through this three-year program, Choctaw Nation can assist multiple federal agencies in solving problems and developing solutions to an array of issues with drones such as safety and security, agricultural innovation, and further business development. These tests will continue to break new ground in unmanned aircraft technology to better understand the necessary infrastructure needed for more advanced operations.