Southwest Region Executive Directors Association Salutes Outstanding "Star of the Southwest" Projects at 2017 Annual Conference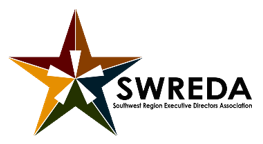 Impactful projects emanating from EDA's Austin region were honored during the "Star of the Southwest" ceremony held as part of the 2017 Southwest Region Executive Directors Association (SWREDA) Annual Conference in Baton Rouge (July 26-28, 2017).
SWREDA is a voluntary association of executive directors of Councils of Governments and Economic Development Districts across the five-state EDA Austin region.
The projects, which are recognized for having made a measurable and positive impact on their regions, include: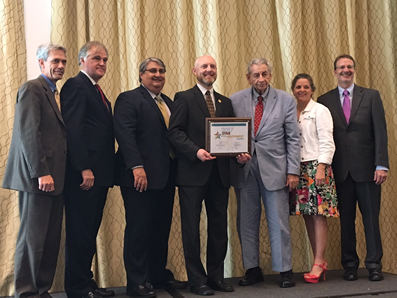 Grantees Accept 2017 Star of the Southwest Award
Arkansas
Dassault Falcon Jet, City of Little Rock, and Central Arkansas Planning and Development District: EDA's investment of $1.9 million, part of the total project investment of $3.5 million, helped fund the expansion of this jet facility and other new industries locating near the Little Rock airport. The project created 300 jobs and retained another 350, and resulted in $40 million of private investment.
FutureFuel Chemical Company, Independence County, and White River Planning and Development District: An EDA investment of $3.4 million (total project investment of $5.525 million) helped fund a rail switching station and rail car storage to accommodate the company's expansion resulting in 95 new jobs and a total private investment of $75 million.
Louisiana
Lions Water Plant, St. John the Baptist Parish, and South Central Planning and Development Commission: With an EDA investment of $1 million and a total investment of $2.87 million, this project supported a rebound from losses, and new business expansion, in the wake of Hurricane Katrina. A new sugar refinery located in the parish as a result of this project, bringing with it $140 million private investment and 120 new jobs.
City of Pineville Sewer Expansion, City of Pineville, and Kisatchie-Delta Regional Planning & Development District: EDA's investment of $1.25 million (total investment of $5 million) helped save the area's largest manufacturer and support manufacturing cluster development, resulting in $301 million total private investment. The project created and saved 1,017 and 330 jobs, respectively.
New Mexico
WESST Enterprise Center and Middle Rio Grande Council of Governments: EDA's investment of $1.25 million, part of a total project investment of $2,952,860, was used to construct a business incubator in Albuquerque's downtown that served mostly women, ethnic minorities, and low income residents. Completed in 2009, the center has helped create 337 new jobs, generate $76.8 million in revenues, leverage $12 million of equity investments, and accounts for $36 million in payroll.
San Juan College Enterprise Center, Farmington, and Northwest New Mexico Council of Governments: An EDA investment of $175,000 helped expand and upgrade a 1999 investment of $1 million that built a mixed-use incubator on the San Juan College campus, resulting in 250 jobs and annual revenues from private investment exceeding $5 million.
Oklahoma
City of Elk City and South Western Oklahoma Development Authority: EDA's investment of $2.25 million, part of a $3 million effort, helped the 160-acre Elk City Industrial Park make structural improvements that resulted in 200 jobs retained 150 jobs created. Internal paving of streets with curb and gutter provided improved access. Other improvements included paving, grading, and adding drainage and intersection lighting to existing streets. Private investment into the Park's original businesses totaled $7,750,000. The project was made possible through the American Recovery and Reinvestment Act.
City of Miami and Grand Gateway Economic Development Association: EDA's investment of $500,000 accounted for half of a total project investment of $1 million to restore the historic Coleman Theater which provided the downtown district with a conference complex center. The construction project also included restoration of the intersection of 1st and North Main Streets on Historic Route 66. Twenty five jobs were retained as a result of the project investment.
Texas
Texas State Technical College, Waco, and Heart of Texas Council of Governments: An EDA investment of $1.5 million, combined with a $9.6 million match from TxDOT, enabled construction of an Aerospace Technology Center to support workforce training. The Center has trained 3,500 students who typically follow this training with further training at the FAA Academy. Currently, 325 students are in this training which covers pilot training, air traffic control, aircraft dispatch, and avionics.
City of Levelland and South Plains Association of Government: A $3.3 million EDA investment (total investment of $8.6 million) helped construct the first phase of the Levell and Industrial Rail Park that focuses on rail-based businesses as part of diversifying the region's economy. Five companies have located in the park and generated $25 million in private investment, and created 63 jobs and retained 73 jobs.