PeopleFund Expansion Empowers Small Businesses to Grow in Texas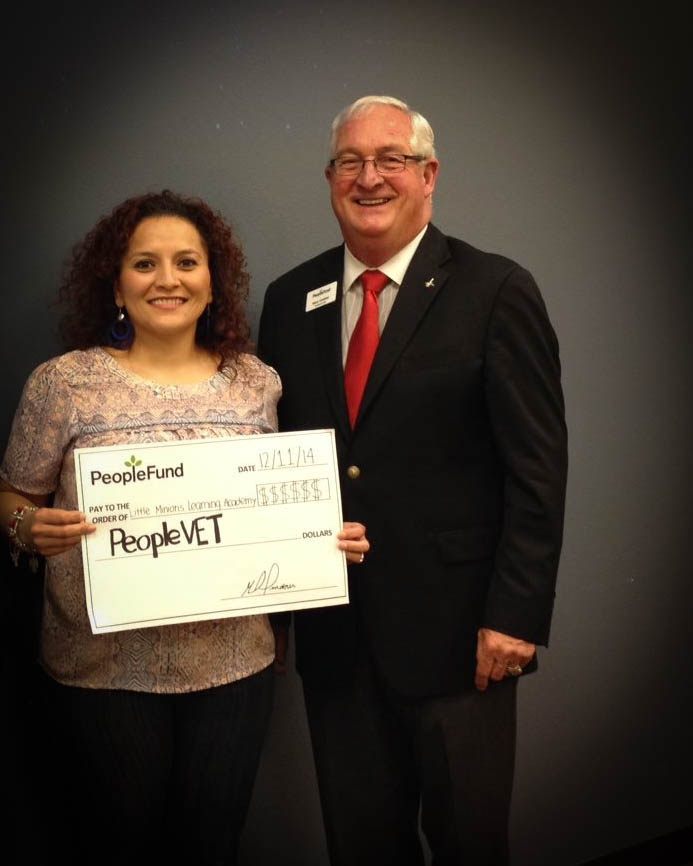 PeopleFund President & CEO, Gary Lindner with Owner, Little Minions Learning Academy, Maria Giron.
In order to continue the revitalization of East Austin through their support for entrepreneurs and small businesses, the PeopleFund, a nonprofit lender in Texas, needed to establish a headquarters building in its target market, the heart of Central-East Austin. PeopleFund creates opportunity and financial stability for underserved people by providing access to capital, education and resources to build healthy small businesses, helping to give the region an economic boost.
To expand its operation and serve even more clients, the leadership at PeopleFund decided to reach out to the U.S. Economic Development Administration to see if they qualified for funding opportunities. As their mission supports job creation, entrepreneurs and small business expansion to support the region's economic growth, PeopleFund qualified.
In 2005, EDA invested $1.83 million in PeopleFund to construct a new building in downtown East Austin that would serve as their headquarters. The new building would enable the nonprofit to further advance its mission while staying close to its core target market and continue to participate in the revitalization of East Austin.
In 2008, EDA invested another $739,832 in the building to make it LEED certified and energy efficient.
In addition to establishing a headquarters building for PeopleFund, the funding helped the organization spur new economic activity in East Austin. Several small business owners were able to expand their operations and create more jobs for Texans across the state.
Since the opening of its headquarters in 2010, PeopleFund has created 2,100 new jobs and retained thousands more. The organization has been so successful that it has expanded to seven locations throughout the state of Texas, and has also added a suite of financial and business education programs, including two women's business assistance centers.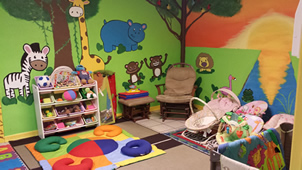 Daycare center at Little Minions Learning Academy
"EDA plays a vital role in our continued success," said PeopleFund President & CEO, Gary Lindner. "Our facility enables us to grow, provide valuable trainings, and reach the women, veterans, minorities, and low income entrepreneurs who need us most."
The community impact of EDA's investment is showcased in the small businesses PeopleFund serves. For example, Maria Giron, a U.S. Navy veteran, law enforcement officer, and mother of three, struggled to find safe and affordable childcare while she worked late night hours as a border patrol agent. She quickly realized that she was not alone in her challenge, so she created Little Minions Learning Academy, a childcare center that serves children ages 6 weeks to 12 years, in order to offer hours and programs that were normally unavailable to parents who worked nights and weekends. The center is open 24 hours a day Monday through Friday, and from 3pm to 3am on Saturdays.
Thanks to the PeopleVET loan readiness program and a small business loan from PeopleFund, Maria was able to open the doors to Little Minions, create 34 new childcare slots in the community, and provide a safe, lively, and educational space where hardworking parents can leave their children with peace of mind.
According to Maria, "PeopleFund supports American families and veterans. They saw the impact my daycare center would have, not only on children, but on us hardworking parents trying to make a living."