Statement from the Assistant Secretary of Commerce for Economic Development
In its nearly 50 year history, EDA has partnered with countless communities to strengthen their economies, create jobs for their citizens, and make American regions more competitive in the increasingly global economy. I am pleased to report to Congress the accomplishments of the U.S. Department of Commerce Economic Development Administration (EDA) for fiscal year 2013.
Next year, EDA will mark its 50th year serving American communities. Over the course of its history the work of economic development has evolved, but EDA's principle of supporting a community or a region's locally-driven economic development strategy has remained consistent. This approach encourages regions to plan for their long-term stability, build on their unique assets, and create the conditions for the private sector to flourish and create jobs.
In Fiscal Year 2013, EDA awarded approximately $360 million to support 670 locally-driven economic development projects in communities across the country. Through its portfolio of programs that are meant to help a community no matter where they are in the economic development process, EDA has invested in a variety of local projects from construction, to planning to disaster resiliency. In construction projects alone, EDA's grantees estimate that 67,000 jobs will be created or retained. EDA also continued supporting efforts that are helping grow America's manufacturing sectors. In FY 2013, EDA led two key manufacturing initiatives for the Department of Commerce: the Investing in Manufacturing Communities Partnership (IMCP) and the Make It in America Challenge. These two initiatives sought to break down silos, increase coordination, and make America more competitive in the global market.
IMCP is designed to change the way communities approach economic development. It is intended to encourage collaboration among public and private institutions and reward and highlight best practices that can be applied to all manufacturing communities across the country. Before the end of FY 2013, EDA and other agencies awarded $7 million to 44 communities for IMCP implementation strategy grants to support the development of long-term economic development strategies to help the communities attract and expand private investment in the manufacturing sector and increase international trade and exports.
The Make it in America Challenge encouraged foreign and domestic businesses to build and/or expand their operations in the United States. In FY 2013, EDA made awards to accelerate job creation by encouraging re-shoring of productive activity by U.S. firms, fostering increased foreign direct investment, encouraging U.S. companies to keep or expand their businesses—and jobs—here at home, and training local workers to meet the needs of those businesses.
After nearly 50 years, EDA remains the only federal agency solely focused on economic development, which makes it uniquely positioned to address needs that are not met by other public- and private-sector resources. As the global economy continues to change and communities across the country face new challenges, EDA will continue to help communities meet those challenges head on and prosper and grow for years to come.
Sincerely,
Jay Williams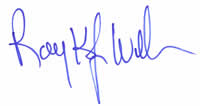 Assistant Secretary of Commerce for Economic Development